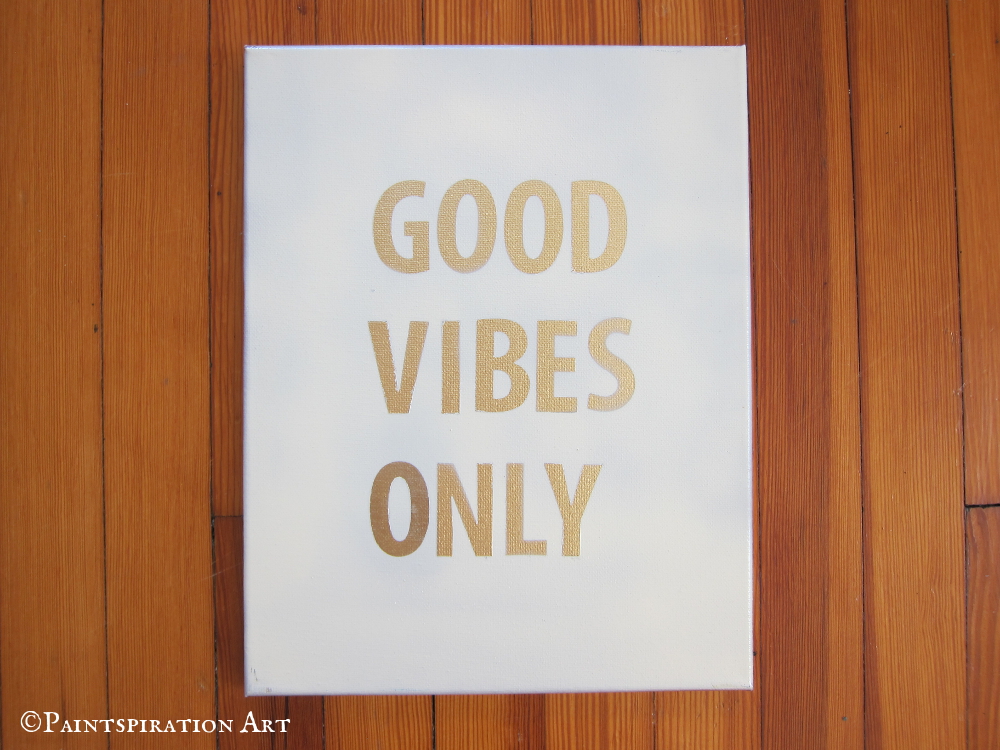 In this DIY project, I'm going to show you how to make a canvas quote painting using spray paint. This painting has a graffiti look, which I think is really cool. Best of all, it literally takes no artistic talent. Seriously, anyone can make this painting!
You could do any word or short saying using this method. You can use paint colors to match your decor, or use a unique textured or metallic spray paint.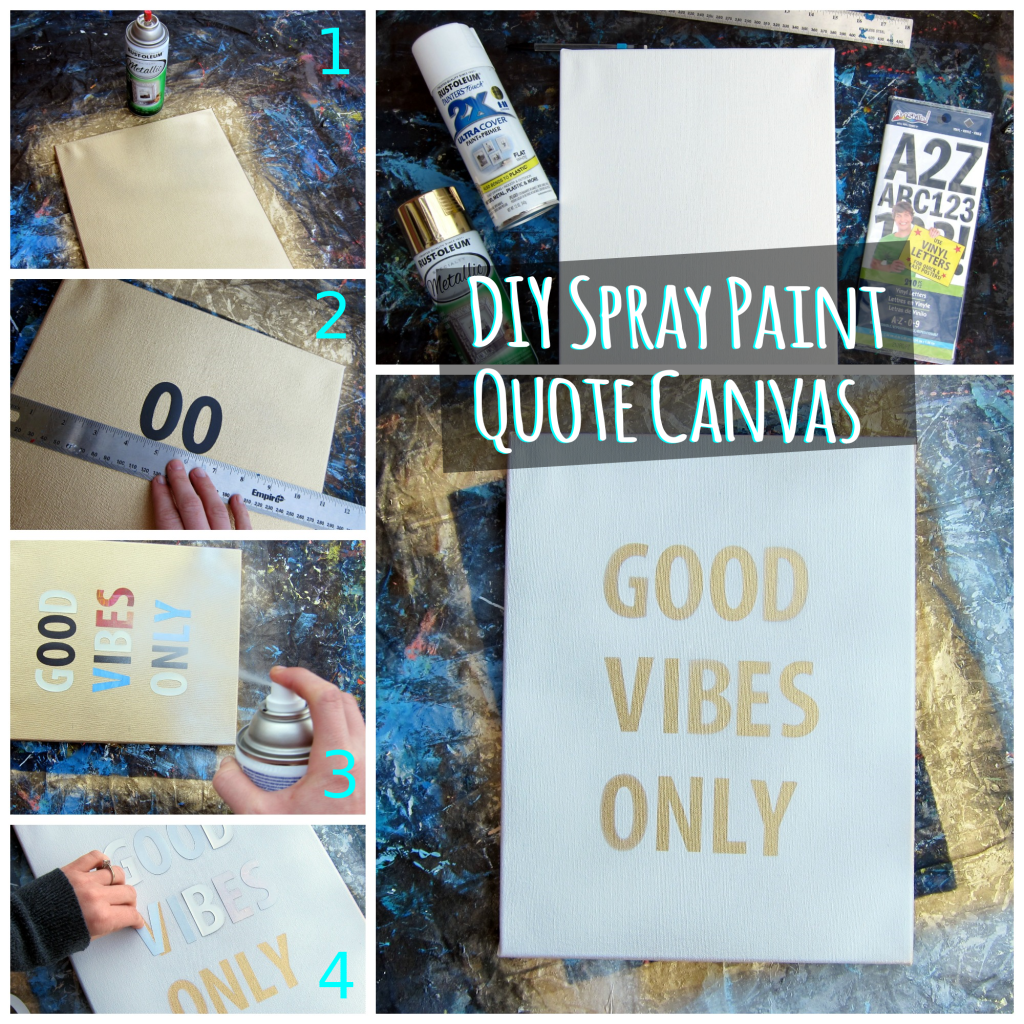 Here's what you'll need: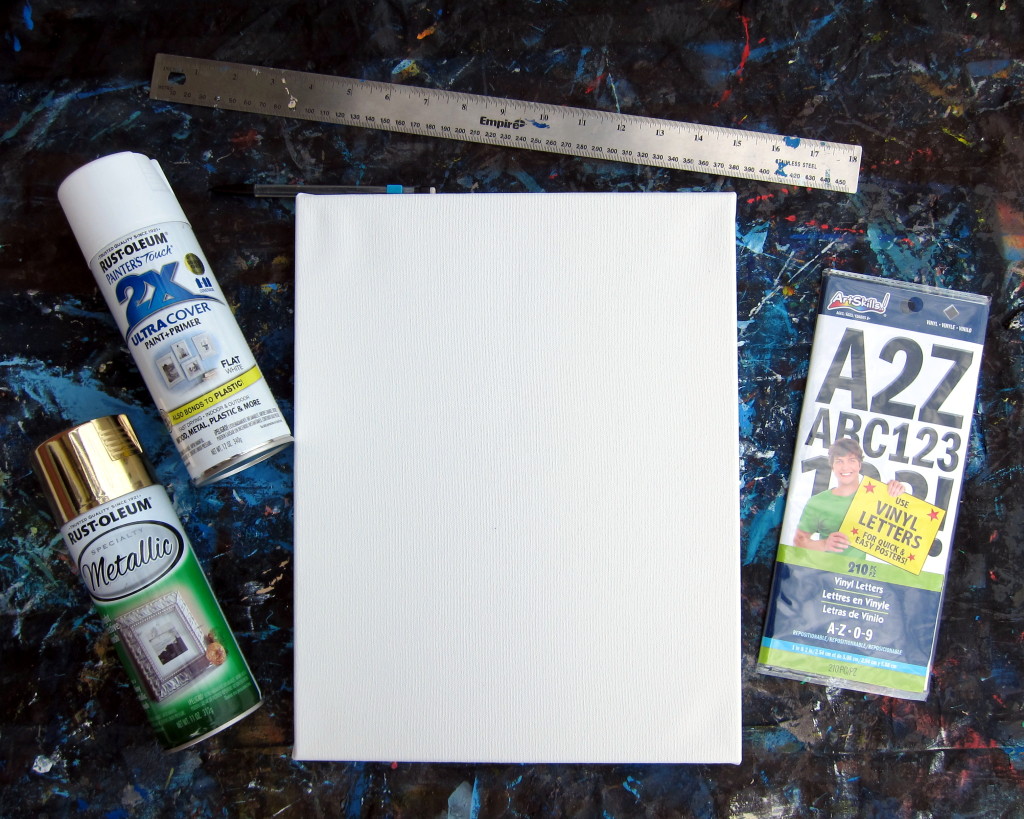 Here's what to do:
Step 1: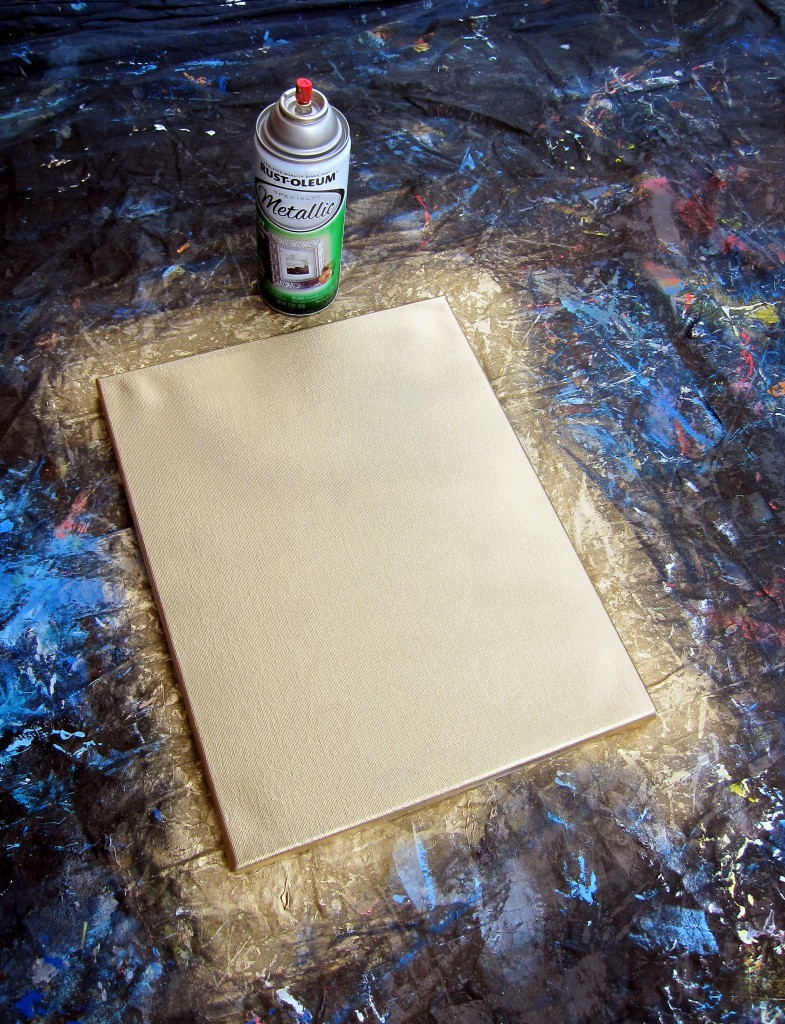 Spray paint your canvas with the color you'd like your letters to be. For this example, I'm using Rust-Oleum Metallic Gold Spray Paint. Amazon has great prices on certain colors; otherwise the cheapest price I've found is at Home Depot). You want to choose colors that are contrasting so that the quote will be easy to read. Be sure to paint the sides of the canvas too if you want the sizes the contrasting color, as in my sample.
Let the canvas fully dry, about an hour.
Step 2: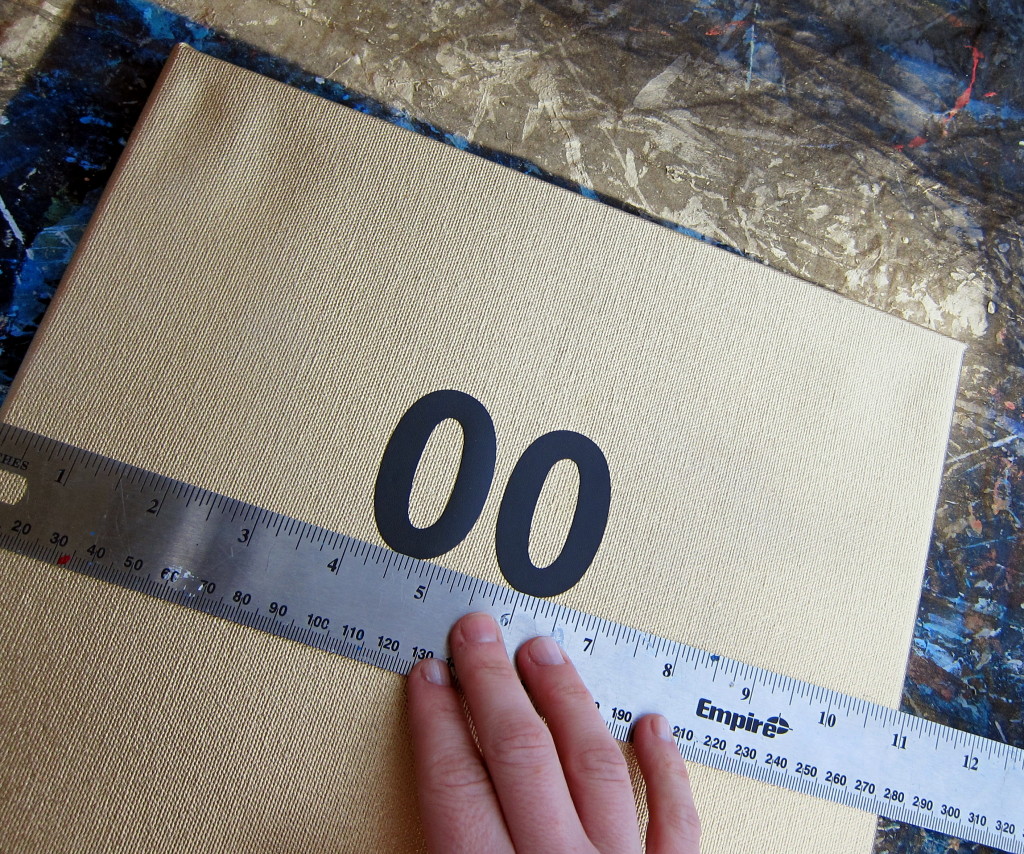 Plan out how you will lay out your quote. Measure the canvas to ensure that the quote will be straight and centered.
For my sample, I used 2 inch letters on an 11 x14 inch canvas. Since my quote is 3 lines, I used 3 inch border on the top and bottom and placed the stickers one inch apart.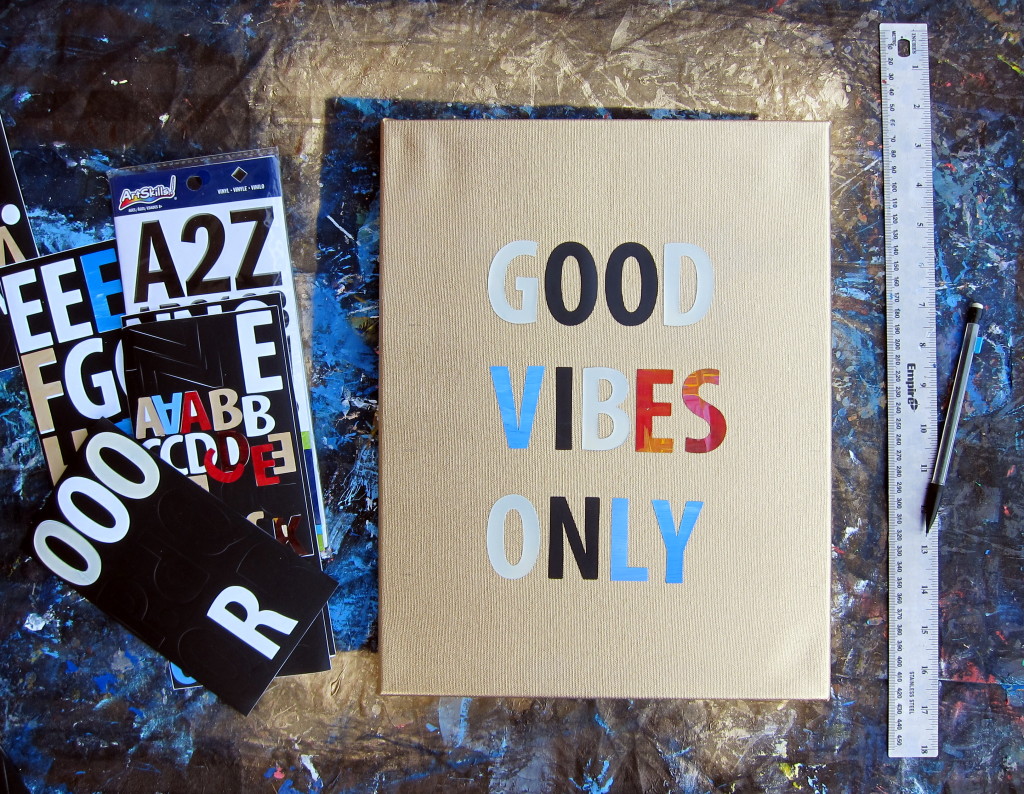 Now it's time to place the letter stickers on the canvas. I used these Vinyl letter stickers that I found on Amazon. Be sure that your stickers say "non-permanent" or "repositionable." Stick the letters on the canvas.
Step 3: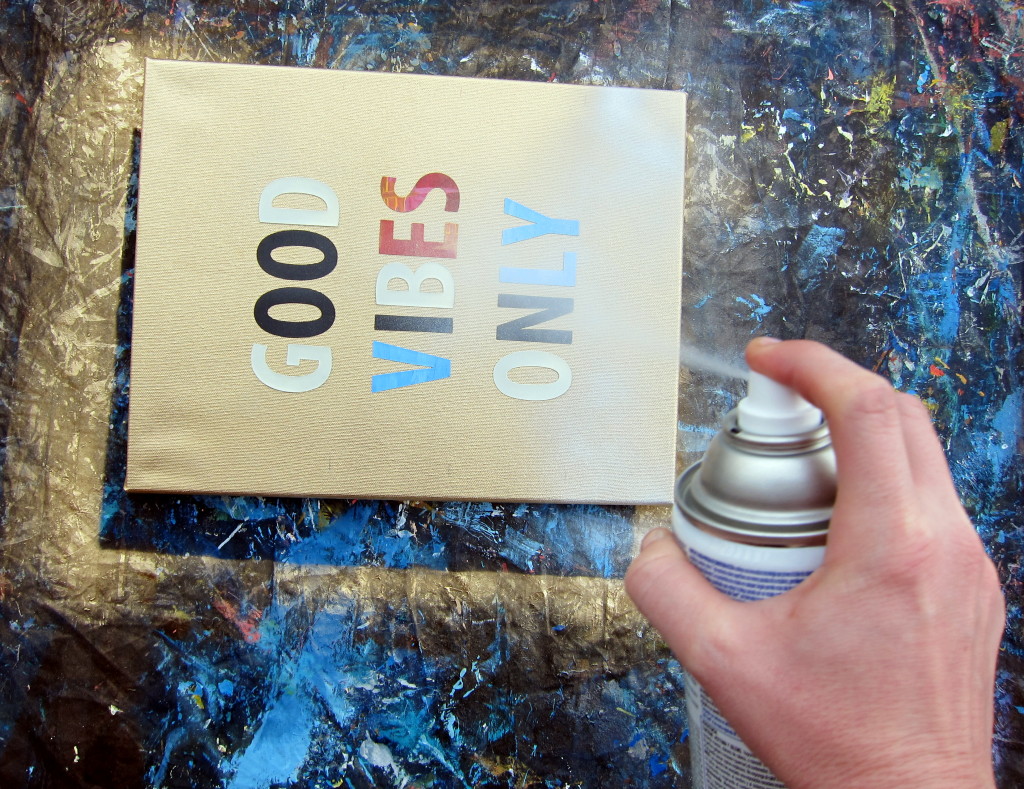 Spray paint the canvas over the letter stickers with your background color. For this sample, I used this flat white color. I only painted the top of the canvas so that the edges of the canvas are gold, but you can paint over the sides if you prefer.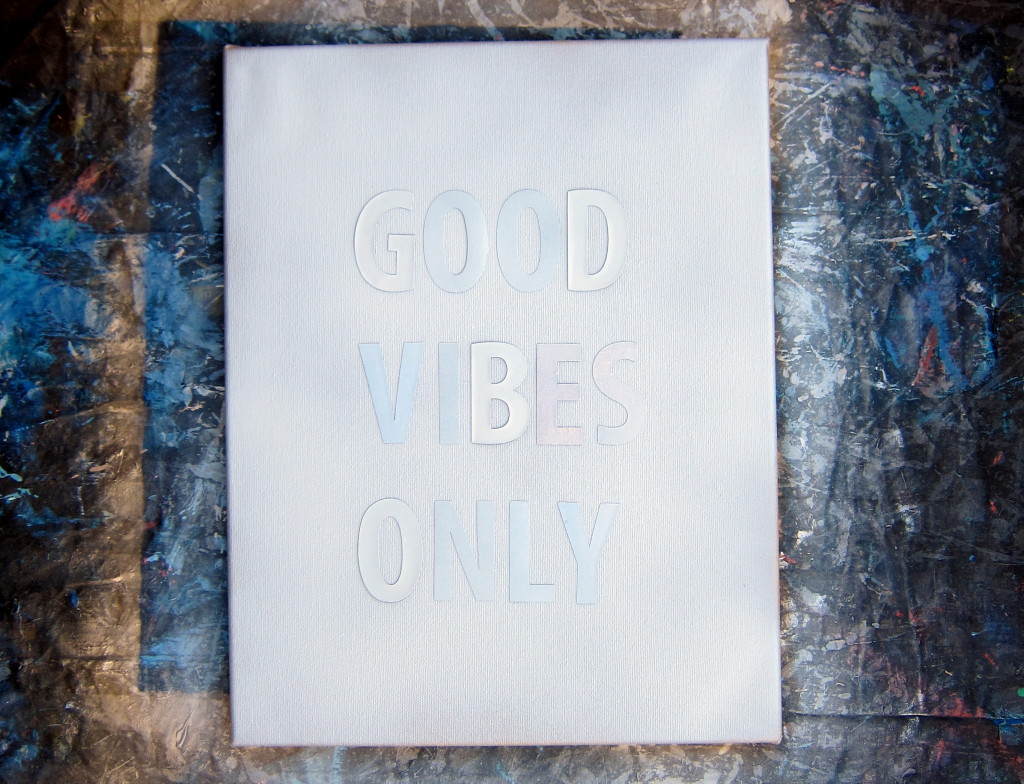 Let the canvas dry.
Step 4: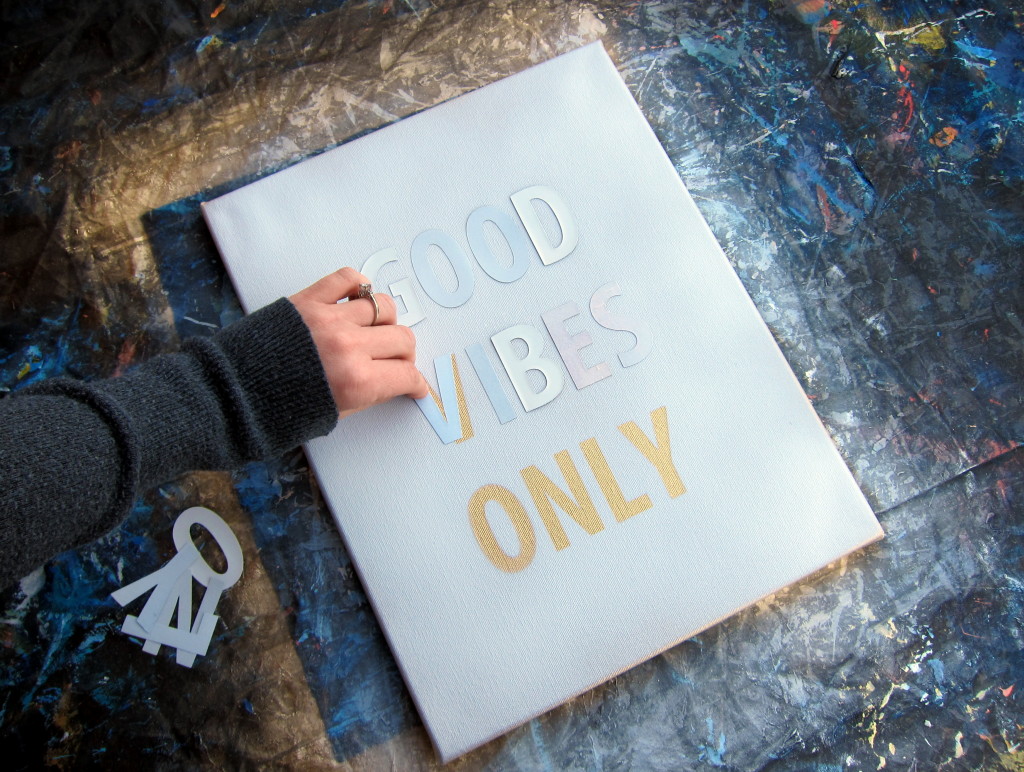 Once the canvas is fully dry (about 1 hour), peel off the stickers. If you're having trouble removing the stickers, use a pair of old tweezers.
You can reuse the letter stickers for a similar project, so stick them right back on the original sheet. This is why my stickers were a bunch of different colors!
Step 5 (optional):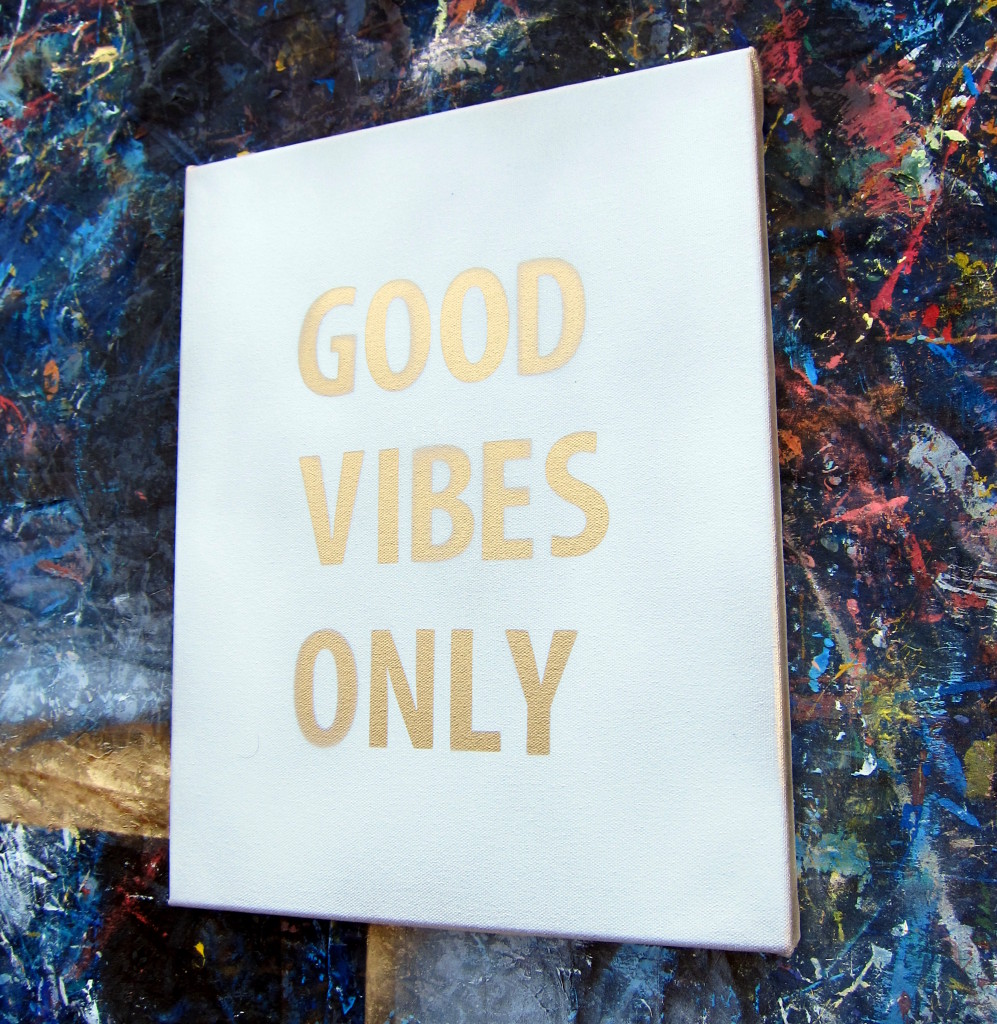 Use a finishing spray to seal the canvas by spaying it evenly over the canvas including the sides. I prefer Krylon brand finishing spray in Satin (I usually get this at Michael's). You certainly don't need to seal the canvas, but I find that it gives the canvas a more finished look, and it also protects the painting over time. Let the canvas dry for 24 hours.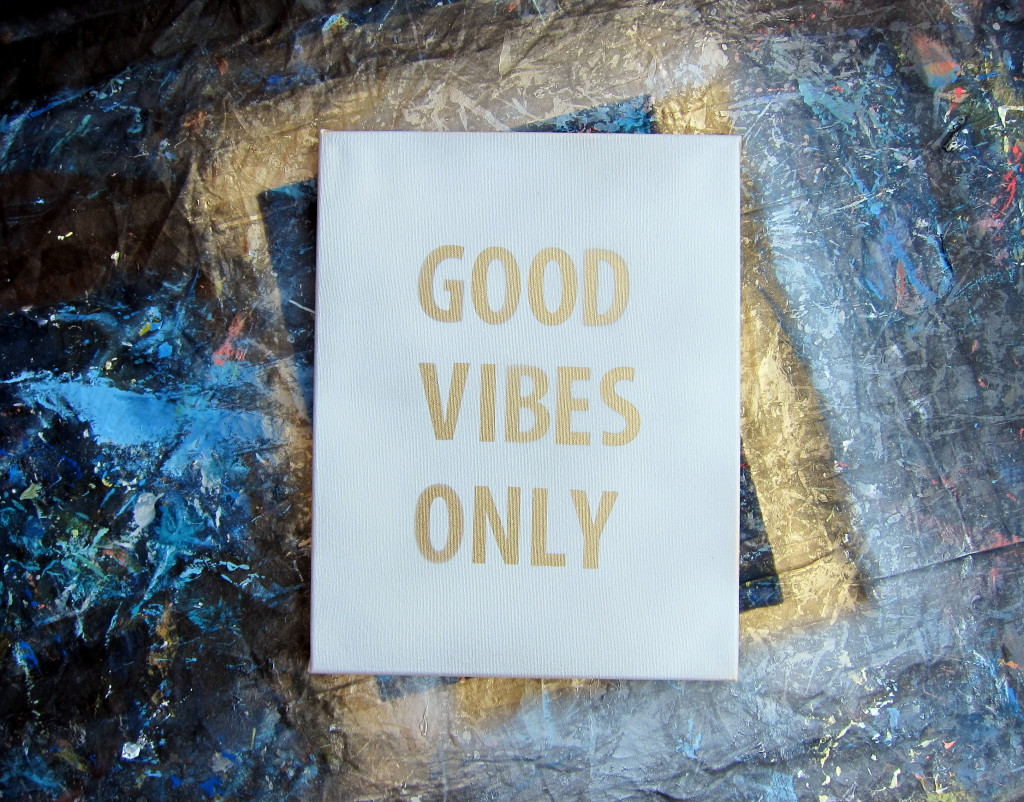 And you're done! Easy, wasn't it? The cost to buy the different colors of spray paint can be a little expensive, but there are so many fun projects that you can make with the leftovers (sounds like a future blog post…)!
If this sounds like too much work for you, I sell this painting in my Etsy shop. You can buy it here.
Did you make your own quote painting? I'd love to see! Leave me a comment below or share on the Facebook page or Instagram with the tag @paintspiration_art.