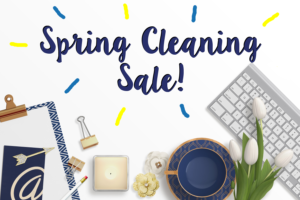 It's that time of the year again to clean up and organize, and the art studio is no exception! I have a ton of overstocked art including prints, canvases, and mugs that I need to clear out- and what better way to do it than have a massive sale!
Over the next few weeks I'll be posting artwork daily at super low prices. They'll be posted on the Paintspiration Facebook page and on Instagram (@paintspiration_art) so fans can snag up the deals first, and the leftovers will be posted to the Etsy shop in the Sales section after 24 hours.
Make sure you follow Paintspiration on Facebook or Instagram (or hey, why not both?!) so you don't miss a deal!
xoxo,
Michelle